Tuesday, January 31, 2006


University bus gossip!

Apparently the new 'study center' they built for the athletes is a big deal. The kids are supposed to log a certain amount of hours in there (whether or not this applies to football players as well is anyone's guess) and work with tutors a certain number of hours and so on. But the best bit, ah, the best bit that was being bruited about on the bus!

They have all new chairs in there, see. And they wanted to standardize them, and make them of sufficient dimensions to comfortably seat all possibly freakishly-shaped Michigan varsity athletes.

So they built them all to fit Gabe Watson.

Not just big chairs, allegedly they had him sit in a chair and they measured all around him and built chairs to, essentially, fit his posterior.

Whether or not this is true, well, who knows. Complete and utter hearsay. But that was the story on the bus, and it's a great one. I pity the poor person who had to measure the dimensions of the seat.
4:57 PM

Monday, January 30, 2006
Oh, Detroit.

SuperBowl mania is starting to heat up, and I can't help but wonder how the city is going to handle it. Supposedly, they've cleaned it up, fixed the eleventy billion smashed windows and blasted buildings you can see, oh, just about everywhere. I don't know, I was there for the Auto Show on January 15, walking around and taking photos like this (click for big):




These are all from inside the National Theater on Monroe St. Bear in mind that this is not in some outskirt of Detroit, far removed from where SuperBowl folks will be. This is right in the middle of downtown. This was along the route we walked to get from Greektown where we parked to Cobo Arena where the Auto Show was. This building is on a main road and it is in the middle of the city.

Granted, we had to sneak under some boards like bloody criminals (or really stupid art students) to get in and take photos, but even with the boards you could see this giant, gorgeous old theater (I believe it used to be an adult theater at the end, but that's neither here nor there, the architecture is incredible) just sitting there, rotting. In, and I can't stress this enough, the center of the city.

I haven't been downtown in the 15 days since then, so maybe they've done... something. But this isn't an isolated building; much of downtown Detroit is exactly like this. I just don't know how Detroit is going to clean itself up to any appreciable degree, I really don't. I wish I had time to get downtown and have a look.

I'd been downtown a few times much earlier this (school) year, before there was even a hint of getting ready for the SuperBowl beyond tearing the living daylights out of major highways.

Here was the Climbing Poetree poetry slam I went to with a couple art students in the Cass Corridor. It was, to put it mildly, amazing, and I don't even like poetry slams. The people there, both performing and watching, were incredible, and I was with a couple kids who really know and love the city for itself, which is so rare for Detroit.

That said, it was in the Cass Corridor and it was in the middle of the night. There is no way in hell I would have done this if I was not with people who, as I said, knew the city really well. I'm not as terrified of Detroit as a lot of people seem to be (and it's usually people who have never so much as set a toe downtown who claim it's the most crime-ridden city EVAH and you can't walk a meter without getting mugged), but I'm not stupid. I would not recommend that any Steelers or Seahawks fans go wandering blithely into the Cass Corridor on foot in the middle of the night.




This here is Greektown at right around midnight. Greektown is pretty cool, it houses a bunch of restaurants, including Plakas, the Coney Island where my family has to eat lunch before every Thanksgiving Day football game. Next door to Plakas is the most kickass Greek bakery ever and everyone needs to go there because it is beyond good. As you can see, it's actually bright and active in the middle of the night, unlike the vast majority of the city. This is probably in part because the Greektown casino is, as one might expect, right there.




For more BCRS Detroit experiences, you can check out my shots from this year's Auto Show or some shots from a night game at Comerica Park. For the Ford Field experience, you can check out this past season's Thanksgiving Day football game.

If you want to see the crumbling nature of the city, I highly suggest you check out the photostream of SNWeb. He basically goes around sneaking into all the falling down, brokeass buildings of Detroit and photographing them. The sheer quantity, if nothing else, is impressive.

There's plenty of charm in Detroit, if you really want to find it, and there's no denying that some places are gorgeous, like Comerica or Ford or the Opera House. But as someone who grew up with Boston as the closest city, let me tell you, it's no Boston. It's no New York or Chicago. Hell, it's no Pittsburgh (I like Pittsburgh, funky architecture). I really hope it acquits itself well this Sunday, if only because the city could really use some widespread belief in its potential. I really do. I just don't see how they're going to pull it off.
8:06 PM

Saturday, January 28, 2006


So apparently the Sox have signed Coco Crisp (Crisp, David Riske, crap catcher Josh Bard for Andy Marte, Guillermo Mota, and poor Kelly Shoppach), and I'll probably talk about that later, but for right now my fancy has been struck by the pleasant hilarity that is the Tampa Bay Devil Rays.

You see, they're not getting very good responses to the 'devil' part of their name, and they're thinking about changing it, either going to 'Rays' or something else entirely.

I really like the idea of some über-Christian player hearing an offer from Tampa and telling them, "You know, Florida's a nice place and all, but I just can't play for a team that's associated with Satan." I'm sure this hasn't actually happened, but it is certainly lovely to contemplate.

Their team president had this to say about their focus grouping about the name:
"When they liked something we did, they would refer to us as the Rays. If they were discussing a complaint or gripe, we were the Devil Rays."

Now, personally I think this is more likely an example of people using the dimunitive, fond nickname when pleased with something and its full name when mad at it, rather like the difference between Tito saying, "Great homer, Manny!" or "Manuel Aristides Ramirez, take Matty's jockstrap out of that batch of pine tar immediately." The Tampa people, however, have determined that it's the word 'devil' that's riling people up, and they've got their little hearts set on getting rid of it.

I'm not a big fan of the shortened name 'Rays'. Sure, we all call them that anyhow, or the D'Rays, but as an official name it's just too close to what the Blue Jays wear, and becomes too ambiguous. Rays of sunshine? Rays of a flower petal? Rays the roof?

According to the BCRS way of thinking, Tampa's got two options here.

1. They can call the damn critter by its actual name.

"Devil Ray", as you can probably imagine, is more of a nickname than a species designation. The team could go over to the "Manta Rays", but in truth the demonic term is more often applied to an animal similar to a manta ray in many ways, but distinct: the mobula ray. There are a number of varieties of both kinds of ray, and the two are pretty similar... mantas are much larger, as a rule, and have their mouths at the front of their heads, as opposed to mobulas, which are smaller and have their mouths at the rostral end of their undersides.

Now, if Tampa meant the giant ray, they'd have to become the Manta Rays. But if they meant the actual devil rays, they should probably become the Mobula Rays. Does it sound less fierce than Devil Ray? Yes. Is it any wimpier than an 'Angel' or an 'Oriole'? No. A mobula ray would completely kick the ass of an oriole.

2. They can change their name completely and be called what I always thought they were called as a small child.

Growing up in Massachusetts, with a fondness for animals, my parents took me to the New England Aquarium quite a lot when I was a kid. I could stand and watch various aquatic beasties cavort in the center tank for ages. Now, sharks? Didn't worry me unduly. Giant turtles? Awesome. Fish with funky teeth and giant, Bill Cowher jaws? Cool beans.

But those damn things that would come floating out of the murky depths, all giant black wing and undulating form, they scared the kitty litter out of me. I am not kidding. I was terrified of the rays. They were big! And scary! And rubbery! This is probably why, even now, it makes perfect sense to me that an athletic team, whose name ought to intimidate their opponents to some degree, is named after them.

I didn't know their proper name. I didn't care to.

They were, to my overly-sensitive* and youthful mind, the Floppy Fish. You can already see my artistic powers of observation arising at an early age, no? I'm a bit ashamed that I thought they were fish, but I plead lack of sufficient education at that point in time.

Ladies and gents, your 2007 Tampa Bay Floppy Fish.

I think it describes Casey Fossum to a T.

I just also want to point out this SanFran Chronicle article, where it brings up two fascinating stories.

Firstly, Danny Haren ended up on the roster for the Netherlands despite the fact that he has never lived in the Netherlands, has never vacationed in the Netherlands, has no Netherlandish heritage (an Irish father and a Mexican mother), and is not in fact even particularly good friends with Andruw Jones. He has no idea how he ended up on the roster and it's all very curious.

Secondly, 23 year-old A's prospect Jairo Garcia is no longer 23 or, indeed, Jairo Garcia. He is instead a near-26 year old fellow by the name of Santiago Casilla, which obviously changes things so far as his prospect status goes. Not only is he now much, much older than anyone anticipated, he's also got a name that's not nearly as cool. He informed the team of his, uh, status of his own accord. Perhaps he was tired of living with a name other than his own, or perhaps someone somewhere questioned his papers, who knows.

The Oakland A's... wacky.



* I was scared of a lot of things as a young 'un. The Floppy Fish, the car wash, the vegetables of the future ride at Epcot, the thought that a cow would break into our house in the middle of the night (don't ask). I was also scared stiff during the acrobat act at a Ringling Brothers show, causing my parents much mirth by being a small, terrified child sitting there in the dark repeating over and over the grammatically perfect phrase, "I do not like those acrobats." In that case, though, to be fair, I think I was scared for them, not of them.
3:17 AM

Thursday, January 26, 2006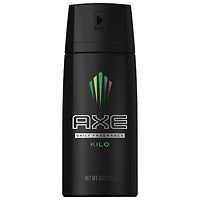 A quick anecdote with a comparative lesson.

I got back to my dorm today around 11pm after a lecture and post-lecture conversation with a friend of mine who is almost as insane as I am about evolutionary biology. My first thought, when I got onto my hall, was, "Huh, sure smells different up here tonight."

I entered the hall via the center stairwell, which is on the east side of my hall, along with the women's bathroom. My room is down the far west side of the hall, along with the men's bathroom.

As I started walking west, getting closer to my room and, incidentally, the men's bathroom, the smell got stronger. It wasn't necessarily a bad smell. In fact, it was a pretty good smell. Kind of like a good cologne, permeating the entire hall. "Wow, I don't know what happened here tonight, but this is pretty sweet!" I'm thinking.

I get closer to my room. The smell has not plateaued out, and is in fact getting stronger and stronger. Exponentially so. When I get to my room, which is two doors down from the men's bathroom, the smell is so strong that you can almost feel particles of cologne scent going down your nasal passage. It's a good smell gone drastically, insanely, hugely wrong.

A group of my (male) hallmates are huddled around the door of the men's bathroom, eyeing it nervously and giggling. I can't even go into my room. I have to know.

"Guys. What the fuck?"

It comes to light that one of my hallmates has attempted "that milk thing, you know". After further inquiry, it transpires that "that milk thing" involves a gentleman of small stature attempting to drink an entire gallon of milk in the space of one hour.

One of the guys who lives on the hall perpendicular to ours comes around the corner, shirtless, aiming for the bathroom. My hallmates go silent, watching him.

He opens the door and takes a step inside.

"Holy shit!" he yells, leaping backwards out of the bathroom and letting the door slam shut. "That's vile! Can't fuckin' breathe in there!"

My hallmates sheepishly inform me that "that milk thing" had failed rather spectacularly, involving large quantities of milky vomit. It also becomes apparent that someone (no one will say who) somehow thought that the way to deal with this situation was to go into the bathroom and empty an entire can of Axe bodyspray into the vomit-inflicted area, thus rendering the men's bathroom on my floor completely unusable.

My RA (residential advisor, older student in charge of the hall) walks by with his girlfriend, heading for the stairwell. He sees me, coat on, backpack on, clearly just returning to the heavily scented hall.

"Hey, did you hear? Someone tried the milk thing!" He seems, by and large, to be cheerfully amused by the fact that his bathroom has been turned into a toxic wasteland. Chuckle chuckle.

Exeunt RA and ladyfriend.

Is this a boy thing?

Anyways, the point is, this is how I feel about Andy Marte. He's supposed to be this awesome thing that everyone wants to see, but expectations are so high, even if it seems like it's so awesome that nothing can go wrong... what if it does? If he doesn't pan out, and we've held onto him that strongly, it's an epic failure. If we trade him and he goes on to be great, well, someone else gets the glory and we always wonder what could have been, and why we did that.

But if we trade him and he doesn't live up to that huge, huge potential... well, the mess is on someone else's floor.

Sometimes, I feel really, really bad for the poor lady who cleans our hall.
3:46 AM

Friday, January 20, 2006



We've been down this road before.

It's like when a beautiful, intricate snowflake lands on your sleeve, and you want to look at it closer to see it in its full natural glory, but you can't because you know that if you lean down to look at it your breath will warm it and it'll melt. Or Dan Shaughnessy will come along, grab your arm, and slobber all over it, thus obliterating the snowflake while disgusting and infuriating you at the same. Also, ruining your coat.

So I almost don't want to say anything about this, just in case.

(I just have to add, I have the Michigan/Bowling Green hockey game on, and the crowd just did the infamous Yost Ice Arena chant that ends with a long and enthusiastic string of curse words [we's wicked classy, yo!]. The camera happened to be on the BG coach just as the crowd was finishing it up. He had his mouth slightly open and his eyes directed towards the ceiling, with the best "dear god why, why me" expression I've seen on TV in a long, long time. Michigan just scored again. It is now 4-0.)

But since this news has appeared on the official site, and not just the Globe, I will risk a word or two.

1) We appear to now have a three-headed beast running the office. It's getting like the hydra up there: cut off a head, and two more grow back in its place. By the time the season starts I expect we'll have the two GMs, thirteen full-time assistants, forty eight part-time assistants, and a small but highly intelligent beagle. The only way to kill the Red Sox will be to pick off each one separately and then set it on fire to prevent another one sprouting up. Except for the beagle. The beagle can't be killed.

2) Thehoycherstein. I like it.

3) I just feel a little bit better now. Don't you? Mummy's come home again, and maybe daddy will put the whiskey bottle back on the shelf. Everything will go back to being all tra la la and the neighbors will stop talking behind our backs. Now we're not the only kid on the block without a dear mum anymore! It'll be just like before. Except for little Manny. That rapscallion, he just won't ever eat his peas, now will he?

4) From a compound deep within the steamy borders of Barranquilla, Colombia comes a tortured, wounded cry: "WOE IS MEEEEEEEEE"

(I'm confused. Bowling Green just scored, finally, and the Michigan crowd starts chanting "overrated". Or are there enough BG fans in Yost to bring off a proper cheer? Hm. 4-1.)

5) Does this mean we're buddy-buddy with the Padres again? They always did seem to have a bit of crush on Theo. Not that that is a bad thing, or an unusual thing... 95% of Red Sox Nation knows how you feel, San Diego (I figure 5% for men with high levels of denial). Maybe we can pawn ol' CupcakeChin Wells off on them now and Dave Roberts can make his triumphant return.

(Nevermind, then. TJ Hensick does a thing with his stick. 5-1.)

6) Word.
9:00 PM

Wednesday, January 18, 2006


It's official. We've reached the point in the (non)season where the lack of baseball has made me completely and utterly demented.

You know the feeling. It's a sort of twitch in your eye, the kind of twitch that makes your whole head move violently to the side like you've suddenly and mystically been burdened with a massive Gustavo Chacin-like jawbone. It's the powerful urge to yell things like "6-4-3!" in the middle of an otherwise perfectly peaceful biopsychology lecture*. It's the desire to make this your desktop image and to periodically reduce all the windows on your computer to pet the screen while cooing, "So pretty, eh?"

Football isn't even a viable distraction anymore. Michigan football has been over for ages, and all we have left of that is a lingering resentment of the Sun Belt conference and a lingering taste on the backs of our tongues, not entirely unlike what I imagine the bottom of a birdcage would taste like, if the birdcage was only cleaned once a year and housed a large parrot with a very delicate digestive system. Lions football has been over for ages and I guess we're looking at coaches. Shocking, I know.

Woah! My filthy dorm room carpet just right this very moment parted its gray heathered shores and a dank fiery pit was exposed, flames licking greedily at the edges. An unspeakably foul being clad in slime and noxious fumes turned one protruding bloodshot eyeball in my direction, wagged its forked tongue, gestured crudely with its rusting pitchfork, and whispered the terrible words which will surely haunt me for the rest of the offseason:

"Rod Marinelli. Russ Grimm. Jim Haslett."

It then winked, and the floor closed up, the same as it ever was.

There's no way I'm getting to sleep tonight.

As for the Patriots, well, I need a little more time. As of right now, there are no Patriots.

I actually got excited last night (very early this past morning) when Lleyton Hewitt was nearly upset at the Australia Open, that's how bad it's gotten.

I keep reminding myself that the World Baseball Classic starts in early March... then I remember that it's not even February yet. Spring training, I know, sooner, but there is no NESN equivalent here in the jolly ol' Midwest. We're lucky if actual regular season Tigers games are televised (a number of them are not. I know, I didn't believe it was possible either until I came out here), and we only get a scant few preseason broadcasts.

And so I did what any sane person would do, faced with such a terrible time of year, with nothing to look forward to in the near future except for trips to a maximum security Michigan prison to teach art to the prisoners (it's a class!) and the Winter X-Games.** I sorted out my current list of Favorite Players Who Are Not Currently on the Red Sox or the Tigers.

Those who know me know that my baseball tastes are wide-ranging and not restricted by league, position, or sanity. There is only one iron-clad rule, and that is the rule you would expect: No Current Yankees. Kyle Farnsworth, therefore, is on temporary probation. I'll try to provide a brief explanation when possible, but some of them confuse even me. It is thus with great fondness that I present to you, the indifferent reader, the comprehensive

BCRS NonSox and NonTigers List of Players to Shamelessly StatStalk During the Season

(in alphabetical order!)

Brad Ausmus, Astros, catcher.
Reasons: Good defensive catcher, smart guy (Govt. degree from Dartmouth!), grew up Red Sox fan, former Tiger, Jew!, doesn't at all hurt that he's nice to look at.

Chris Capuano, Brewers, pitcher.
Reasons: High on his pitching ability, smart guy (Econ. degree from Duke!), born in MA, irrational BCRS attachment to the Brewers, adored by Amy, cute.

Kyle Davies, Braves, pitcher.
Reasons: Seriously just look at him, barely older than me, interests in official bio listed as "golfing, fishing, and reading", high on his pitching ability, who doesn't love Braves rookies? Commies, that's who.

Zach Duke, Pirates, pitcher.
Reasons: Coveted here at BCRS almost from the moment he came up and I so called that one, 1.81 ERA bitches, barely older than me, yes he's hot even if you can't tell from this photo.

Prince Fielder, Brewers, first baseman.
Reasons: He's gonna tear it up like a machine that does something to make it hit a baseball really well, irrational BCRS attachment to the Brewers, barely older than me, Tiger sentimentality, his middle name is Semien.

Lew Ford, Twins, right fielder.
Reasons: Huge dorky dork, smart guy (1400 on his SATs!), seriously computer nerd, can I say dork again?

Jeff Francoeur, Braves, right fielder.
Reasons: Saw him when he was hitting .400 for a stretch there last season, should be a great hitter again this year especially if he learns to take a walk, ridiculously strong arm, barely older than me, pretty Braves rookie, BFF with fellow Braves rookie Brian McCann.

Jody Gerut, Pirates, right fielder.
Reasons: Really smart guy (Stanford!), seems like a genuinely nice guy, OK this is one of the ones I love wholeheartedly and just cannot properly explain. I just do.

John Grabow, Pirates, pitcher.
Reasons: Jew!, another one I just love for no readily apparent reason really.

Rich Harden, Athletics, pitcher.
Reasons: Barely older than me, Ridiculously Hot A's Pitcher, 100 mph!, 2.53 ERA and 1.06 WHIP bitches!, The Smirk, CanadiEHn.

Tim Hudson, Braves, pitcher.
Reasons: Wicked good splitter, scrappy little dude, absolutely hilarious (did you read Aces? I read Aces), former Ridiculously Hot A's Pitcher, wrist tattoos!, takes Boston fans very very seriously.

Kameron Loe, Rangers, pitcher.
Reasons: Reasonably high on his pitching ability ever since seeing Rod Barajas pissed off that Loe was coming in, huge dude who will beat the crap out of you probably, Kameron with a K!

Jason Marquis, Cardinals, pitcher.
Reasons: Still definitely think he has the ability to develop into a great pitcher even though the Cards seem kind of low on him, charmingly dorky, Jew!

Mike Matheny, Giants, catcher.
Reasons: Wicked good defensive catcher, 4 Gold Gloves, MICHIGAN WOLVERINE.

Brian McCann, Braves, catcher.
Reasons: Such a good catcher that the Braves are going into next season with him as their starter, first career homer was a three-run dinger. Off of Roger Clemens. In the playoffs. I mean, holy shit, is a huge dork about getting to catch John Smoltz, barely older than me, everyone loves Braves rookies, BFF with fellow Braves rookie Jeff Francoeur and also puppies.

Bill Mueller, Dodgers, third baseman.
Reasons: If you don't know why he's on this list, get out of my webspace.

Xavier Nady, Mets, center fielder.
Reasons: Former target of the irrational BCRS attachment to Padres, not the worst hitter in the league, kinda cute, OK I just like him I have no idea why.

Lyle Overbay, Blue Jays, first baseman.
Reasons: Former target of irrational BCRS attachment to Brewers, boy's got some power yo, HE HAS NO EYEBROWS(!!).

Jake Peavy, Padres, pitcher.
Reasons: Irrational BCRS attachment to Padres, 2.88 ERA and 1.04 WHIP bitches!, barely older than me (though he seems much older for some reason), I just love watching him pitch, cute pitcher.

J.J. Putz, Mariners, pitcher.
Reasons: Wicked hard thrower, surprisingly tolerable '05 season, hee hee 'pooooootz', MICHIGAN WOLVERINE.

Tike Redman, Mets, center fielder.
Reasons: His real name is Julian Jawonn Redman, other than that I have no explanation for this, I just like the guy.

Dave Roberts, Padres, center fielder.
Reasons: Dave Roberts!, I mean, really, you guys, Dave Roberts. Love. LOVE.

Francisco Rodriguez, Angels, pitcher.
Reasons: Barely older than me, 2.67 ERA and potential to continue being great, highly excitable and therefore hilarious, goggles!, so frigging cute.

Huston Street, Athletics, pitcher.
Reasons: Barely older than me, 1.72 ERA and 1.01 WHIP bitches!, Ridiculously Hot A's Pitcher, name not pronounced 'huh-stun' despite spelling, looks damn good in a skirt.

Ichiro Suzuki, Mariners, right fielder.
Reasons: Batting average (o'course), professional, absurdly strong arm, amazingly acrobatic in the field, fast, scrappy little dude, very attractive in spite of whatever my fellow female Red Sox bloggers may say on the matter.

Brett Tomko, Dodgers, pitcher.
Reasons: Stubbornly believe he's a better pitcher than his numbers indicate, hates AJ Pierzynski, ART MAJOR at Florida Southern!!

Barry Zito, Athletics, pitcher.
Reasons: Curveball from Heaven when it's on, Ridiculously Hot A's Pitcher, complete and utter space cadet and it is awesome, he's Barry Zito, jeez, like you need a reason.

All this and I don't even play rotisserie.



*I haven't yet. If it stays as boring as it has been, though, I assume it's only a matter of time.

**Both should be exhilirating, but in slightly different ways.
4:01 AM

Sunday, January 15, 2006


Kevin Millar is an Oriole, and BCRS is sidling in through the door to the Millariole party fashionably late, as is my wont.

Yeah, it's a small party, because let us be frank here: it's not exactly news that the Red Sox were going to be Millarless in the upcoming year. Everyone knew Millar was gone as soon as the season ended, everyone from the guys in the front office to Millar himself to that girl in the pink Damon tshirt with the giant Gucci sunglasses who you kind of want to hit with a recently-deceased cod when she sits down next to you on the T and sends you into a violent coughing fit with her pungent perfume. We all knew Bill Mueller was gone too, but we knew Millar wasn't coming back in much the same way that we know that gravity gives us that nice directional thingy we like to call 'down'.

So, expected. And we won't miss the streakiness with which Millar approached the plate. It was fun watching him when he was going hot, but when he got cold... oy. It's easy to get annoyed with Millar ("Cowboy Up" was funny for about a fourth as long as you hawked it around, Kevin) but it's awfully hard to hate the dude, and watching him stand at the plate, bat cradled awkwardly in his palms, uneasily pigeontoed, only to strike or fly frustratingly out and march, hangdog, back to the dugout... well, it wasn't a particularly amusing thing to watch. And I fully realize that sentence was more poorly constructed than the Big Dig, but you're clever folks, I'm sure you can wade through it.

We won't miss the puzzling and painfully powerless season Millar suffered through last year. For a guy who hasn't had fewer than 14 homeruns a year since 2000, a sudden dip to 9 is worrisome. Millar's 34, not in what I would call spectacular shape, and has never really been that far removed from a marginal type of player. Thirty-four isn't usually quite the death-knell age for any position other than catcher, but it's not crazy to imagine Millar suffering a little from natural aging and slowing of the ol' bat.

Millar the baseball player, at the plate, rolling around like a misweighted weeble at first base or, may the good lord above protect me from the memory of it, stumping enthusiastically but ineptly in the outfield: this Millar will not be particularly missed. But Kevin Millar the guy, Millar the clubhouse presence, he will be missed, make no mistake about that.

Like I said, he could get annoying at times. Perhaps you had to be southern in origin to truly appreciate the comedic genius behind Cowboy Up, and I am rather pointedly not southern. Maybe the Idiots thing would have been funnier if it wasn't so tragically true (minus Kapler, Schilling, Myers, Varitek, and possibly a couple other guys). But for every loud interview Millar gave the media, there was a quiet Red Sox player who was spared the rigors of media interaction. For every stupid thing he said, there were five instances where he was almost ridiculously key in keeping the clubhouse happy and loose.

Groan all you like about the Queer Eye thing and the enthusiasm with which Millar embraced it, but how many other ballplayers would be so comfortable with themselves that they would be willing to acknowledge the gay community (and gay baseball fans) loudly and, dare I say it, proudly? How many other players, without any incentive other than general friendliness, would so determinedly befriend their teammates regardless of country of origin that a team historically known for racism in varying degrees would have a truly integrated clubhouse?

Without Millar, Manny Ramirez as Boston knows him does not exist. I'm not talking about the offseason Manny of right now, I mean the Manny we love to watch play ball, the Manny who pals around with everyone in the dugout and teases the media, the Manny everyone loved to laugh with. No Red Sox fan will forget how quiet and surly-seeming he was before a goofy-looking guy with a ridiculous accent slung an arm across his shoulders and pretended to translate a press conference for him.

(And, indeed, without Millar, it's vaguely troublesome to think about who is going to be Manny's binky next year, assuming of course that Manny sticks around. Manny and Millar are good friends, such good friends that the word on the street/internet is that when Manny was recently auctioning off a shitload of his baseball stuff, one of the few things he refused to part with was his favorite glove... one of Millar's [via this article]. If we keep Manny, I'm really going to concerned about how he's going to handle a sudden lack of Millar.)

I don't think there's another guy on the planet who could have gotten Curt Schilling to bleach his hair.

I don't think the Red Sox have ever had a player who was so free with a smile or so indiscriminate with a hug.

Completely removed from whatever he was doing on the field, slugging or struggling or whatever, Kevin Millar made baseball fun to watch. I know a lot of people didn't like him for being loud, or brash, or not terribly good at baseball, but he made the game fun. And a lot of baseball now is about stats, yeah. I've turned into a big believer in the numerical fuckers myself. And although Millar did have pretty damn good numbers in the past, most everyone will agree that last season was not all that pretty from a stat-sheet's point of view.

But I'm pretty glad that there was still a place in the game for Kevin Millar, even if it was only for a few years here.

SC over at Camden Chat is not unhappy about the signing, and indeed seems to think that it could be a pretty good thing. I wish him nothing but the best of luck over there in smelly old Baltimore, excepting of course games played against the Red Sox.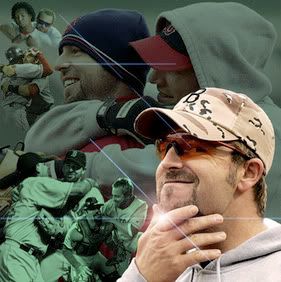 See you next season, Kevin. Feel free to suck ass against the Sox, but we'll cheer you in Fenway.
3:38 AM

Tuesday, January 10, 2006


And with that image, I sum up my take on the Manny situation.

I could make one of Miggy too, I suppose, but really I've only got so long before my painting class starts.

It's one thing to want a trade out of a city or off of a team, be the reason good or bad. It's another thing entirely to want a trade off of a team, then decide that, nah, it's all good, then demand a trade, then get comfy staying, then say you can't take this place anymore and you've got to get out out OUT, then announce that you can't think of a better place to play.

I realize that baseball players are, by and large, not the most mature group of people out there (perhaps I ought to extend that all members of the male gender), but this has long since surpassed the realm of 'Manny being Manny' and gone into the realm of 'Manny and/or Manny's agent being batshit insane'.

Would this have happened if Theo was still around? Probably. I do wonder how he would have handled it, though. (or how he would have handled it directly, if you're one of those who subscribe to the Theo-behind-curtain-number-3 theory)
1:13 PM

Monday, January 09, 2006
Quick note to let you kids know that I'm updating all that business over on the side, so if things look wonky, well, either I'm in the process of fixing them, or they're going to permanently look wonky in a new way.

By 'updating' I mean reorganizing some of it, putting in some completely unnecessary and busy images, and changing the links... getting rid of ones I don't use, putting in a ton of new ones I've been meaning to link to for ages, and hopefully alphabetizing. You'll note I've already put up all the photo links nice an' proper, and the Chanukah story is linked up under the 8 Days of Jewish Baseball.

So, if there are any sites you read that you think I should know about, be they Red Sox or Lions or Tigers or something else entirely, drop me a line and I'll give 'em a look. I've got a good idea of what I want to put up, so I'll just be working from that unless people link me to things I haven't been reading and decide are worthwhile.

Oh, and don't fear if your site disappears from the side! It could be in transit. Or you never ever update and I've decided to stop linking to you, you lazy wanker.

(PS: I DON'T WANT TO HEAR ABOUT MANNY RAMIREZ ANYMORE. I've had it. Just pick a goddamn team, Manny, and can your agent if he's causing all this tsuris.)
12:12 AM

Sunday, January 08, 2006
The story of Chanukah, Red Sox style, Parts VII and VIII, THE ENDING, all horribly delayed due to New Years and the fact that I was on break and my friends want to, like, hang out? And do stuff? Terribly strange. I'm sure they'll get over it by the time spring training rolls around. And then there was back to school an' all that. But anyways, I'm here now, and here you go.

Part VII: an Unexpected Sight

The Fenway lights burned into the night, lighting up the land, and many a wounded Steinbrennochan soldier did cringe away in terror, for they were used to the dank clammy lights of their own foul temple (which they called Yankee Stadium) and the blacklights that their general, ARodicus, would deploy on the field of battle in an attempt to view the underclothing of the enemy, and the pure light of the Red Sox temple was therefore painful to their watery eyes.

The next day dawned, and still the people were scrubbing clean the walls of the temple. The Soxxabees came forth from their slumber and approached the temple to see how it fared, and their eyes did widen at the sight of the temple lights, for they were still lit!

"¡No lo creo!" cried Ortiz.

"Impossible, there's no way that generator should still be working," Wakefield muttered, biting his perfectly manicured fingernails in consternation.

"Cool beans," Youkilis said, distracted by the bright shiny lights.

Varitek just smiled. Several female members of the Red Sox people nearby fainted dead away.

It did defy all reason, but the lights were no illusion, and after marveling for a moment the Soxxabees entered into Fenway and wound through its many passages until they reached the generator room, thinking that perhaps one of the Red Sox people with a hidden technological skill had snuck in and fixed it.

But the generator was as damaged as before, and should have been lying dormant, for there was no way that any of them could see how it should still be generating power. Yet it was, and the Soxxabees were struck with amazement.

Still the people toiled to cleanse the temple, though the night, and the next day the Soxxabees came back, and lo! The lights remained on! By now word of the broken generator had traveled among the people, and many came to gaze upon the banks of still-bright bulbs, and they were filled with wonder.

Part VIII: the Miracle

Gabbathius came up from the spring training facility, leaning on a crutch, and he saw that the city had been won and was being rebuilt, and he was glad. The Soxxabees came to meet him and he greeted them warmly, hugging Ortiz and Wakefield and Varitek, and doing a complicated handshake with Youkilis that ended with them both yelling, "Challah back! Whoop whoop!" at one another.

Leaning on Varitek, Gabbathius made his way to the temple, and the people smiled to see him as he passed, for it was good to know that their wise leader was still with them, even though he was hurt and had not been able to do battle. When he saw Fenway, Gabbathius was most pleased, for it was a place that meant much to him and his people, and to see it reclaimed and scrubbed of pinstripes and put to proper use was a sight to gladden even the most hardened heart.

The Soxxabees then pointed to the lights, shining still, and told Gabbathius of the electricity, which was out, and how they had come upon a generator, vandalized and broken, able to generate power for only one day, yet here it was, still lighting the temple, and the New Hampshireites were coming with the tools to fix the generator and have it running as new, but they were still many days away, for they were a slow-driving people, at least compared to the core of the Red Sox people, who lived in the section of MLBea known as Boston, a place of much traffic and irate drivers.

"It is a miracle," Gabbathius declared, looking at the lights, "not entirely unlike my getting out of the far eastern lands and coming right back here."

The word 'miracle' was shouted by the people who stood near him as he surveyed the temple, and soon all of the Red Sox people were speaking of the miracle at Fenway, and the lights that should not be on, yet were.

Eight days after the temple was reclaimed and the generator was first turned on, the New Hampshireites arrived with aid and supplies, and the electricity was restored throughout the land. All through that time, though, the Fenway lights had remained lit, against all reason, and the defeat of Steinbrennochus and his legions was a fine tale of victory, but it was this miracle after which captured the imagination of the people.

And so it is that for 8 nights of every year the Red Sox people light candles, one more each night, to symbolize those 8 nights when the lights stayed on even though there was only power enough for one day.

And by lighting the lights the people can remember this miracle, and also the reclaiming of their land and their sacred places, and the defeat of a cruel dictator, and the refusal of many to hide their religion or to be subsumed by the ways of others.

And always they remember the brave Soxxabees, who led the people to victory in battle when they had not the numbers or the resources many thought necessary, and also they remember Gabbathius, who refused to bend knee to the soldiers of Steinbrennochus, and who would not worship false icons even when the penalty seemed great.

And that, ladies and gents, is the story of Chanukah, Red Sox style. (and finished quite late, which is pure BCRS style)
12:01 AM