Wednesday, August 30, 2006

Gold Glove for Coco!

It's plays like the one he made tonight that are the reason we continue to watch the game, even 'though the Red Sox are doing... whatever it is that they're doing right now. Thanks for making things at least marginally interesting, Coco. And hey, Josh Beckett didn't let his gently sliced fingertip keep him from pitching a quality game. That was nice to see. Of course he was paired with Dougie again, which indicates that maybe someone up there is paying attention finally?

The problem was, and is, offense.

Which is to be expected. Check this out.

The lineup we had on Opening Day had a payroll of $60,306,830.

The lineup we're fielding right now has a payroll of $23,33,000.

That's a difference of $36,975,830. Nearly 37 million dollars in difference.

The Red Sox are a $120 million team. Figure their starting lineup to be about half of that, as it was on opening day, and we've gone from having the players you would expect to find on the team with the second-highest payroll in baseball to fielding the financial equivalent of the ROYALS. I'm not even kidding. The Royals team payroll is about $47 million. $23 million, what our starting lineup tonight is collectively making, is about half of that.

The guys we have on the field have been whittled down by 37 million dollars'-worth of baseball player meat. The difference between what our lineup made when healthy and what our current lineup makes is, in and of itself, still higher than the overall payrolls of two teams: the Devils Rays ($35 mil overall) and the Marlins (an unreal $15 mil overall... Manny Ramirez by himself is making more this year than the entire Marlins roster. Boggles the mind).

Now I know that salary is not an indication of how good or bad a player is. Some guys are making way too much and skewing it; some guys are making the league minimum* just because of their age, not their ability. Heck, the Marlins, with that puny payroll, are playing some darn good ball right now.

But the fact of the matter is that the Red Sox are not hitting like a $120 million ballclub right now, and it's at least in part because they are no longer fielding the equivalent of a lineup that is on a $120 million team. Just something to think about.

And, incidentally, another reason why all this mess isn't Tito's fault. You show me the manager who has the ability to prevent about 43 million dollars'-worth of injuries to his players and I'll show you someone who's really lucky, or has magical powers.


*I got all the salaries off of ESPN.com and the team payrolls from the Hardball Times. For a few of the Sox ESPN had N/A as their listed salary; I'm assuming that means they're making the league minimum? Two of them (Carlos Pena and Dustin Pedroia) were in the lineup tonight, so obviously my numbers will be off a little if that assumption was incorrect.

Labels: baseball, Coco Crisp, injury, MLB, numbercrunch, Red Sox


2:52 AM

Monday, August 28, 2006


Red Sox? What Red Sox? I'm busy getting excited about... uh... the Lions... Jon Kitna... oh god. Right. That doesn't help.

Yeah. I'm getting excited about... MICHIGAN FOOTBALL. There we go. Wolverines. First game in less than a week! Woo. Football. Maize and blue. Back to school. I have to move into a new apartment. Jeez. This is all incredibly unhelpful.

Wait. I've got it.

Someone recently found this site by running a search for the phrase "nude pictures of Justin Verlander".

Ha ha! A proud moment in the history of Blue Cats and Red Sox. There we go. Something we can all be happy about.


For the record? I don't have any. And I very much doubt that any exist on the internet, unless his parents start posting photos of him as a baby in the bath or something. Sorry, anonymous and absurdly hopeful internet weirdo. Better luck next time.
10:39 AM

Sunday, August 27, 2006


What just happened in the Red Sox game? I don't even know. I fell asleep, I think. Basically I remember seeing David Wells pitching and the sign behind the batter, you know, the blank one that they digitally put ads on, said WELLS FARGO in big letters, and I started laughing inside my brain because it's like Yoda offering encouragment to Boomer. Yes, you Wells, you far go in game. Deep in game go you, bullpen sucks does. That is the only thing I know about the game.

The game I did pay attention to was the Lowell Spinners/Oneonta Tigers game at 2. That's what the photo up there is all about. Check it, yo. The batter is Ronnie Bourquin, third baseman, formerly of Ohio State, and the catcher is Jeff Kunkel, formerly of the University of Michigan. Now they are currently of the Oneonta Tigers, playing together in harmony or, you know, something. Maybe deep, barely suppressed hatred that fuels their competitive natures and makes them play better.

Maybe all teams should have Michigan players with big rivals on them, to keep them sharp. Mark Mulder/Mike Matheny battery, here we come!

I took notes to make myself focus, because I had just gotten back from work (on a Saturday! My last Saturday home before heading back to ye olde University! Oh, the humanity) and was kind of simultaneously exhausted and jazzed on caffeine. Here they are, unadulterated except for a few typos I made with coffee-jittered fingers. (If you're reading RotT you will note that my latest entry over there are just the O-Tigs-related bits of this transcript. I try to not be lazy like that, usually, but since I saw neither the Red Sox nor Tigers big league games, tough kibble.)



DAVE MCCARTY IS GOING TO BE DOING SOME OF THE ANNOUNCING! Yessssss awkward Dapper Dan hair! He's got his WS ring on.

Kristofer Johnson for the Spinners, Tom Thornton out of Marlboro, MA starting for the O-Tigs. Oh gross, he's a Notre Dame kid. I will now take a moment to resent Brad Lidge for little reason.

Crudnuggets, Ronnie Bourquin (out of tOSU) is playing third but Jeff Kunkel (out of U of M) isn't starting. Ronnie Bourquin has ham hands. I'm guessing he gets moved somewhere else if he advances beyond this level; probably first base if they've got room to stash him there.

Best name so far: Deik Scram, the leadoff hitter for the O-Tigs. It's pronounced Deek Skram. I love it.

Fascinating. Wood for major league and minor league bats is of different quality, and wood for the bats of someone like Barry Bonds is even better. I guess I didn't think about that. What the hell are Bonds' bats made out of, mahogany? They also get far fewer bats in the minors and therefore having a 'favorite bat' and not breaking it or whatever is much more important. In the Cape League they made you throw the balls back in when they went out of the park; I suppose low-A isn't much farther off the Cape League and all that makes sense.

Ha ha, Ronnie Bourquin got pump-faked into running for home, got stuck in a rundown and was the last out of an inning-ending double play. Yeah, good Buckeye fundamentals. I realize that a lot of guys would have gotten stuck in that play and I have absolutely no basis for trashing on Buckeye fundamentals, but it looks pretty in type, so I'm gonna go with it.

Thornton has a real high kick. His arm… he's not coming way over the top with it? Almost a 3/4 slot. McCarty points out that when he throws his changeup he fans his glove a little. In fact, McCarty managed to pick this up after seeing him throw the changeup, uh, twice. Ruh roh.

According to the oracle with the Dapper Dan hair, Mirabelli and McCarty would sit on the bench with Bill Haselman and pick up things like that. Apparently Haselman is great at that sort of thing. As a bench/first base/that sort of thing coach, I think this is possibly the most important thing he does.

Johnson also has a high kick, but not nearly as high as Thornton's. Much slower and more deliberate delivery. Leg up, pause, down. Thornton is all one motion, almost. More over the top than Thornton. Control issues early but, then again, who wouldn't get nerves playing in Fenway?

YES THE FRISBEE DOG IS AT FENWAY. BIG LEAGUE. I've seen him at Lowell before, he's good.

I take it back, Thornton's delivery is a little jerky too, but at a different point. For Johnson the pause comes right when he lifts his front leg up and his glove and ball hand are still together. Thornton's pause is inconsistent, sometimes he doesn't do it, and it comes when his pitching arm is extended backwards and his front leg is in the air. Because of this it looks a little awkward when he comes down on that front leg; the stress on his knee looks slightly above average. He comes down on it hard and there's a slight twist to it. The twist probably offsets some of the shock of coming down that hard but it can't be good for the tendons in there; the knee is not a joint that's meant to move in any direction other than straight up and down.

[I may have failed to properly explain that. What I mean is that the catch in Thorton's delivery happens when he's at almost the same position as this shows, but with his front leg higher in the air.]

Kid gets a walk, number 11 for the Spinners I think, whoever that is, and he RUNS down to first. The kid goes down to first on a walk faster than Manny does on a groundout, even uninjured Manny. This is what is great about kids so young playing up here. I mean c'mon, it's Fenway Park, it at least deserves some hustle.

Johnson went to Wichita State. So did Nate Robertson, I think. Actually I think a bunch of guys went there. Lemme look.

Yeah, I thought so. Other Wichita State grads include Casey Blake, Braden Looper, Mike Pelfrey, and Doug Mirabelli. There are some other guys too. And I was right, Nate went. Good baseball school apparently. Guess there's not much else to do in Wichita.

Justin Masterson in for Lowell. Big guy. 6'5, outta some small podunk college, had a great summer in the Cape League in '05, on the strength of that was able to transfer to San Diego State, which is a HUGE baseball college. This kid is thick, that's the first adjective that came to my mind when I saw him.

The Spinners hats have the Spinners logo on the front and a little Boston B embroidered on the right side, just above and in front of the ear. Weird.

I so badly want that Remy/Orsillo bobbledesk.

Almost everyone on the field is wearing high socks. Minor league baseball is hotness.

Esposito, #23, of the Spinners, hits a ball hiiiiigh off the Monster. Good for him, in another ballpark, even a ML ballpark, that's gone. McCarty notes once again that Thornton had thrown the changeup and fanned his glove. Although it's not too likely that Esposito picked up on that, it's possible he did, since the information was there for the taking. Maybe one of his coaches tipped him to it. Either way, not good, kid's gonna hafta clean that up right quick, even in a short-season league.

Josh Papelbon: "I'm playing baseball for a living now, this is unbelieveable y'know."
Eric Frede: "We gonna see you in here today?"
Josh Papelbon: "I hope so, man!"
Josh Papelbon calls everyone 'man'. Oh my god he is fucking adorable.

The Papelbon Papel-Bet! These kids are amazing. I would like to thank the Papelbon parents for doing such a freakin' good job.

some Spinners kid: *painfully excited* "I turned that double play earlier—"
*waits until he gets first base coach's attention*
some Spinners kid: "I turned that double play earlier, it was like, raaaaawwwrr!" *hands out, gesturing, indicating the crowd*
Seriously, someone needs to just go out there and hug everyone on this field for being so adorable.

Josh Papelbon: "A lotta the fans come up and are like, "Oh, we love your brother," and I just give it right back to 'em like, "What, I'm not awesome?"

Wow, Papelbon pitching... he gets low with it. Different motion from ChadBrad, definitely, 'tho I'll have to think about how so. Little guy too, not stocky like Jonathan... maybe he'll grow into it. But his overall frame looks smaller; I'll have to look it up but he's probably shorter. Actually I am too lazy. He looks shorter. There.

Oh, 9th inning, pinch hitter, it's Kunkel! Sweet! I haven't seen him play since the Wolverines season ended, of course. This is wicked cool. Won't be able to tell much about his swing from one at-bat, of course, but it's encouraging to see him get in here. Nothing quite like playing at Fenway, I reckon. Although this is gonna be rough. He's facing BabyPapelbon, and there's nothing Boston likes so much as a Papelbon right now.

Papelbon actually goes into a low crouch first, then whips his arm through. His torso is down close to the ground long before his arm even starts moving, which is different from most sidearmers I've seen, I think.

Kunkel ROBBED of a hit by a great LEAPING catch from, um, the shortstop, number 7 I think. Amazing balletic leaping catch. Jeter would be lucky to get so far off the ground.

Papelbon falls way off to the right after his motion. He has to leap upright to keep from falling the hell over. He's a little fireball though, bouncing around like he's got springs on the bottoms of his shoes.

Crowd coming to its feet. My god. Bet these Spinners aren't too used to that.

Swinging K, Fenway screams. OMG. Josh Papelbon. The adorableness is killin' me

The Spinners ended up winning, 3-1 I think, but that pretty much didn't matter. It was fun to watch and about 80,000 times less stressful, I'm sure, than whatever the Sox did tonight. Nobody tell me. I don't want to know.
6:04 AM

Wednesday, August 23, 2006
Did we really just lose another game? I don't even know anymore. I'm pretty sure I was watching but at the same time I'm pretty sure I was more engaged in the plant illustrations I was laying out in Photoshop for work, and when that stuff is something I want to pay more attention to than baseball, we are in a sad state of affairs, mes amis.


Whatever. I can't even get into it. Photos from Sunday's Yankee game, all right here.


4:10 AM
Sunday, August 20, 2006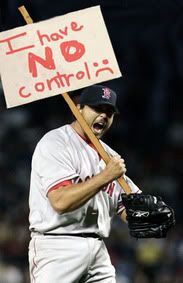 I hate to beg, you know, but, Curt, man, we're beggin' you here.

Please.

And if you can't pull it off on the field, the very least you can do is pull Beckett aside and give him one of your undoubtedly patented 4 hour lectures. Because even if it doesn't help him sort anything out pitchingwise, it'll still be sufficient punishment for his sins.

Assuming it doesn't get rained out, I'll be out this game, and I would really like two things. One, I would really like the T to still be running when it ends so I am not stranded in downtown Boston. Two, I would really like to not be sitting in a ballpark full of suicidal Red Sox fans. You, Curt, have the power to prevent both.

Actually I would also really like it to not rain during the game, as my seats aren't under cover, but you presumably do not have the power to do anything about that. If you did, we would not be playing this stupid freakin' 5 game set to start with. Although maybe we would, you big drama whore, you.

All I have to say about this last game is that watching Beckett pitch by the end there was not wholly unlike watching someone get hit in the head repeatedly with a ball peen hammer. Wham. Wham. Wham. Yeah. Curt, you really need to have that talk with him. We can't very well be expected to take much more of that.
4:20 AM

Saturday, August 19, 2006



I love how not only is it Red Sox/Yankees, not only is it a 5 game series, not only is it a day/night doubleheader, NOT ONLY is the next day's game in the afternoon, but they have to go ahead and have THE LONGEST 9-INNING GAME IN BASEBALL HISTORY. At some point, doesn't this become overkill? At some point doesn't someone step in and say, STOP THE BAD MOVIE, I WOULD LIKE TO INSERT A SLIGHTLY MORE BELIEVABLE PLOT HERE? Seriously. You can't script this stuff. It's ridiculous.

Bobby Abreu is a freak muppet of a man. This is my intelligent, 4 am baseball analysis. When he grins really widely, he looks something like a bullfrog, and when his face is slack he looks like his head is felted and owes its existence to Jim Henson. He looks like he should be about as fast as Dougie but somehow he is a stolen base threat. His middle name is Kelly. When he came to town with the Phillies he was an amusing, heartwarming reminder of Detroit's Home Run Derby; now he is evil and I hate him and I want him to go away.

Good riddance to Jason Johnson. It's hardly his fault though, he's exactly as advertised: a mediocre-to-solid first half pitcher who falls to pieces in the second half. We picked him up in the second half. I don't know if someone in the front office actually expected him to reverse his career trends in one of the most stressful environments in baseball, or they just badly needed a warm body to trot out there and he was willing and techincally able.

Eric Hinske, though. He can stay. Talk about welcoming yourself to a new city the right way. I can't help but wonder if he's really going to accept a bench role, though. He's been an everyday player before this and now he's gonna hafta sit behind Youk most of the time, or at least I'd assume so, because he's definitely no better defensively (and might even be worse) and is certainly no Greek/RomanianJewish God of Walks. I just really don't want to see another Jay Payton situation, because that doesn't end well for anyone in the Universe.

Oh, and if there were any last vestiges of Johnny Damon love lurking in the seedier corners of New England, they should have all been ferreted out by now. I hate that he's so comfortable hitting in Fenway. It's like having Osama Bin Laden hit us with our own weapons that we gave him, and our own training that we offered him. Except I bet Osama still has the beard.

The longest 9-inning game in history. Ugh, freakin' unbelieveable. Somewhere, as the clock ticked over and the record was set, an ESPN employee died in a seizure of delight. ESPN and FOX could team up and write cheesy, attention-grabbing stories about the Red Sox and Yankees for a year and even they wouldn't come out with this shit.
4:12 AM

Wednesday, August 16, 2006


This was, I think, my third time seeing Bonderman pitch in person, and I have yet to see the poor kid get a win. Once was a game early in the 2005 season, where he got lit up; once was this season's home opener, which he lost; and last night, where he pitched SO FREAKIN' WELL and got the no decision. Alas.

The previous night had seemed like a slower game. Part of it was probably that we showed up for BP and were thus spending two extra hours in the park to start with, but it was also the fact that there were all these quick innings interspersed with ridiculously messy long ones. Last night was fast. It seems like we got there, and suddenly it was the 5th inning, and then all of a sudden it was the 9th. Bondo and Schilling of course were responsible, and it was one of those relatively rare times where a big pitching matchup lives up to its billing.

I was at this game with Beth, which led to a rather amusing little tableau. Anyone who's ever gone to a game with me knows how I tend to sit there glued to the camera screen. Usually I'm with someone who is not a camera fiend. But Beth is just as intent on photographing the game as I am and the two of us put together probably took enough shots to fuel the AP photo wire for a week. The people sitting near us probably thought we were insane-- two girls with their faces smashed into the backs of cameras for most of the game, occasionally showing one another a shot on their screens and sniggering at the poses Mike Lowell gets himself into.

Don't let her very gracious post mislead you, though... at the time, there was a lot less cheerful resignation from her and rather a lot more tooth grinding and dolorous insistence that the Red Sox bullpen couldn't hold a lead if it was duct taped to them and saying to me, when I started really getting down to the business of praying the Tigers would pull it out, "Do you really want to make all the little blue-eyed Bostonian children cry?" Well, I'm from Massachusetts, and I've got blue eyes, so screw those kids, that's what I say.

Great night for a game too. It could've been cooler, but it wasn't oppressive, and we got some nice skies before the light went. I do love the seats we were in (THANKS COUSIN BETH!) because they're pretty close to the field and you can shoot the opposing team in their dugout when they stick their heads out AND straight into the Red Sox dugout. Nothing too exciting doing in the Sox dugout last night, but this would be important on the Tigers end later.

But the game! Ah, the game. Both pitchers came out of the gate strong, although Coco absolutely destroyed that ball in the third. That's Bondo, though. He's a classic example of the power pitcher who, because of his power, gets smashed by the long ball every so often. He settled down after that, thanks in part to some great defense from Placido Polanco, who turned a tidy ground ball in the 5th off a very difficult hop the ball took when it caromed off the back of the mound and made a ridiculous diving catch to end the inning in the 6th.

WOE TO US ALL HOWEVER, because he did not get up from that spectacular catch. Talk about a rollercoaster: one second I was screaming and thrilled beyond belief, the next second I was sucking in my breath and saying, "Oh shit. Oh shit."

Ugh. Just... urrrrgggh. I never want to see that again. Placido in that same awkward half-crouch, not moving... Magglio the first guy over, kneeling down and then frantically waving the trainers in... INSERT GIANT FROWNY FACE HERE. In a testament to either the closeness of the Tigers as a whole or the popularity of Placido, the trainers were unable to shoo the team away from him while they checked him out. Magglio and Carlos were closer to him than the trainers were for most of the time, bending down to put their faces on his level and talk to him. Granderson and Monroe hovered nervously by. Todd Jones came out of the bullpen to peer in.

Eventually of course Placido got up, gingerly holding his wrist (I thought at the time he'd broken his wrist against the ground; turns out he was just cradling it to hold up his arm so it wouldn't put pressure on his FREAKIN' SEPARATED SHOULDER) and slowly made his way into the dugout. I was suitably upset. Of course, because that is how these things work, he was supposed to be up first in the next inning. Omar Infante, who had started the day at third, had already been taken out of the game in favor of the defensive whiz that is Brandon Inge.

So out on deck came... Vance Wilson.

What! Why were they taking Pudge out of the game?

The horrible truth came out an inning later, when Vance took his spot behind homeplate and Pudge trotted out onto the field. To second base.

OH SWEET AND HORRIBLY UNFANCY KITTENS WHY.

Another thing I never want to have to see again. Carlos was directing him on every. single. play. Pointing, yelling, and who knows if Pudge was listening or not. To start off the 9th inning he made a catch on a Youkilis popup, staggering all over the infield like a newborn foal and nearly flattening Sean Casey. I was in a frenzy of despair.

Even more so when Ledezma came in to face Papi (why not Walker? I guess I don't know his numbers against Ortiz, maybe they're not very good) and gave up an RBI single to tie it. You can't really blame 'Fredo on that one. He's not a situational kinda pitcher, and David Ortiz is, well, David Ortiz.

Then there was that play, which everyone has seen and dissected by now. I thought the ball was heading foul to start with, and it was hard to tell how much of a chance Wily Mo had on it from our seats. Then there was vast confusion, because the run scored, maybe? But had it been foul? And was Craig out? And what was Leyland arguing? One of those things that's actually better to see on TV than in person, I guess.

Another uncharacteristically clean inning from Jonesy and that was that. Of course I nearly had 8 HEART ATTACKS through it all, hunching over in my seat and giving Beth even more reason to think I'm psychotic than she already has. But wow. What a game at the end of it.

In case you missed it (and you probably did, you lazy sods), the post from Monday's game is up at Roar of the Tigers, right here. It's more about the glorious Tigerness that was BP than the game, but that is just because I am a huge dork. The photos from that game are right here. Photos from Tuesday's game to come soon; I'm a little backlogged.

In a few hours I'll be at tonight's game, watching Verlander do his Verlander thing, and then I will probably be dead for a month.

edit: Damn, I nearly forgot. I had on my Michigan Baseball tshirt, and on the way out, as we were stuck in the crowd, a guy behind us said, "Heeeeeyyyy, Michigan baseball!" Turns out he was an alum, who claimed he had played on the team (I dunno. I guess it's possible. Or maybe he meant club baseball). His drunken friends yelled, "Go Big Blue!" and he had to admonish them and tell them that it's just "Go Blue". They also characterized my camera as "one serious camera, that thing ain't messin' around," which, as we all know, is 100% of FACT. Just a fun little cap to the night, that was.
1:10 PM

Saturday, August 12, 2006


Mike Lowell is a superhero.

We all talk about David Ortiz. Schilling's had it said of him. But, jeez, what Lowell did tonight was somethin' else.

The level of despair in the Massachusetts region was nearly toxic. There's nothing that depresses a fanbase so effectively as several consecutive losses to teams that are so bad that if they were any worse they would have to be called the Pirates-minus-Zach-Duke-Jason-Bay-and-Freddy-Sanchez. In a way it's rather lovely how we all choose the same day to descend into blackness. Very strong sense of togetherness in this area, you know.

But tonight, ah, tonight. The Orioles were very helpful and obliging, and I'm glad that Loewen turned back into the Loewen we'd seen before and abandoned the Loewen who had pitched so well his last time out. I'm glad that Tejada lost his head a little in the field. I'm glad that Kevin Millar still exists.

And sweet fancy meerkats am I in awe of what Mike Lowell did.

It is not, thankfully, often that you see a guy get beaned in the head. There are three that I can immediately recall in very recent times as truly traumatic (that I've seen in real-time): the Runny Elves/Carlos Guillen incident that sparked the massive brawl (mentioned yesterday), Matt Clement of course being cruelly cut down in the height lukewarm middle of his career, and Mike Lowell tonight.

What an awful hit. It fairly knocked his helmet clean off. Lowell went down and stayed put while Don and Remy immediately fell silent. The NESN camerapeople zoomed in on Lowell's face, where it became clear that although he was prone on the ground, his eyes were open and he was talking to the trainers while Tito pet his hair. Wicked props to the camerapeople for that. It was a great piece of video shooting and kept all us poor viewers at home from going into an immediate catatonic state from sheer horror.

Of course he then sat up, Tito still petting his head, to immense cheers. Then he stood up. More cheers. Then he started walking. Cheers and sighs of relative relief. Then he... went to first base?

Yeah. Stayed in the game and took his base. Mike Lowell is a superhero proof #1.

In the top of the third, the Cake Kid hit a foul ball that drifted over the third base side of the field. Lowell tracked it, followed it over to the left, followed it further over to the left, still running, still tracking the ball, running out of real estate, as the saying goes, until there wasn't anywhere else he could go. At which point he slammed into the short wall, gloved the ball, and simultaneously tipped head over heels into the first row of the stands. Because apparently he hadn't had enough damage done to his body yet in one game.

From the disrupted fans emerged a glove, held aloft and clenched around the ball. Out. He extricated himself from the proles, bounced back over the wall, and made his way back to his post while Fenway clapped its collective hands numb. Mike Lowell is a superhero proof #2.

In the bottom half of that same inning, while Remy talked about how some guys get hit in the head and are never the same again, Lowell calmly found a pitch he liked and tapped it off the Monster for an RBI single, about as comfortable at the plate as though his previous at-bat had been perfectly uneventful. Mike Lowell is a superhero proof #3.

He was advanced to second and then, because he's MIKE LOWELL, DAMMIT, he stole third. Which allowed him to come in to score easily on Javy Lopez' hit. Mike Lowell is a superhero proof #4.

And, of course, if you click that image at the top, you'll get a larger visual proof of Mike Lowell's superheroness. Mike Lowell is a superhero proof #5.

Things are still moderately bleak around here. Even if the Yankees lost, they're still up. And you can't just wash the taste of a Royal sweep out of your mouth, not with one game, or even three.

But it's nice to know, when your team is chugging slowly downhill, at least you've got a superhero out there, resisting all the way down.
4:43 AM

Friday, August 11, 2006



Ugh. Did that really happen? Were we really just forced to watch the Red Sox get swept by the Royals?

And did it have to happen with Runny Elves on the mound? I hate Runny Elves. Hate him. This of course is why, and when he nearly took Lowell's head off last night, all sorts of memories came flooding back. You really should go read that linked story; not only is it a glorious moment in baseball history, it explains my feelings for Runny Elves quite thoroughly.

Alas for our lack of a Kyle Farnsworth on the team to act as an enforcer. In fact, with Tek and Trot out, I don't know who would have done the beating if beating had been required. I guess Gabe Kapler... he did beat up Sturtze last brawl out. Maybe Wily Mo; he's certainly large enough, but I don't believe we have enough information about his level of potential crazy.

Ugh. Ugh. I just feel dirty about this whole thing. The Royals? A sweep? I didn't post about this last night because I stayed up to watch the Yankee game and then went straight to bed, hoping in some dank, irrational pit of my mind that it was all a bad dream and when I woke up it would have never happened. Then I woke up this morning late afternoon and found that it wasn't. Ugh.

Dougie went deep, and Wily Mo had one of those blasts that was so massive it cleared the fountains, but the Royals... I dunno. Stuff went down. I don't really want to look at the box score for this game, because it's just going to upset me, but I do definitely remember Reggie Sanders playing really well, despite the fact that he's 87 years old and I keep thinking he's a Cardinal. And I feel like Teahen did stuff. Probably.

I know, OK, I know that this year was supposed to be the "rebuilding" year. Oh man, I know. That's the whole point of Theo coming back; he wanted it to be that way and wasn't willing to go out, rookies in hand, and sell the future to win this year. Which is cool. It's a rational way of running a ballclub and something that Boston hasn't really done much of in the past.

We were still playing really well despite that, though, that's the hard part to get over. Kids were stepping up much earlier than we though they'd be able to. David Wells hasn't been here much, Matt Clement* is dead, Coco and Wily Mo both spent time hurt, Keith Foulke still hasn't been right yet this year. But people stepped up. Who would've thought Lester had it in him ('tho he's definitely still a work in progress; his high pitch counts, if nothing else, tell you that) or that Papelbon would continue to be quite this good?

Where we're screwed now, of course, is 'Tek. He's not the kind of player you can replace on a team. When the pitchers went down, we had young pitchers in the minors who were in line to play anyways. Maybe ideally not for another year or two, but they were there, and when pressed into duty they did pretty well. We don't have that for a catcher. I'm not very well-up on the situation for other clubs, so I guess it's probably the same most anywhere you look (except for the Braves... jeez, they have McCann and Saltalamacchia, that is so unfair), but the fact is that when Varitek got hurt there wasn't anything we could bring up that was comparable to what we'd done with the pitchers.

Mirabelli is not an everyday catcher. He just isn't. He's better than some backups, but he's certainly not better than, say, Vance Wilson (and that's not a phrase I thought I'd ever have occasion to write). Javy Lopez hasn't caught basically all year, of course he's going to be rusty as the dickens, and he hasn't worked with this pitching staff at all. Corky Miller is a 30 year old career minor leaguer who would bounce up to the majors with the Reds for like 15 games a year between 2001 and 2004, which tells you pretty much all you need to know about him (except that his real name is Abraham).

The other injuries we've been able to bounce back from. Losing Jason Varitek is looking more and more like the kind of thing we either don't bounce back from at all, or we do bounce back from, but not for a while and by the time of the bounce-back we've dug ourselves into such a deep hole in the division, and the Central is so strong, that we're out of the playoffs and that's that.

Ugh. Ugh, ugh, ugh. Now I'm just depressing myself. The point was that even though this was always supposed to be a rebuilding year, the fact that we had been doing so well makes a slump like this sting all the more.

We need to beat up the Orioles. Because after the Orioles are the Tigers and, um. Erm. Well. If the Red Sox decide to lose to the Tigers, that, um, might be kind of OK.

I know you're all going to yell at me for that but, look. This is a rebuilding year for the Sox, awful as it now seems. The Tigers have been building and rebuilding for ages, it's kind of now or never with them. So. Shut up.


*I was wearing my "Self defense is not a crime" tshirt yesterday, which prompted my brother to say he didn't get it, despite the fact that he must have seen me wear it 100 times before yesterday. Eh, whatever. I told him it was from the rally, which was for clemency.

Brother: Matt Clemency?
Me: No, no one gives a shit about him.

So there you have it.
4:24 PM

Wednesday, August 09, 2006


Don Orsillo is having recurring dreams about Yuniesky Betancourt fielding a grounder.

I'm fairly certain that that statement more or less sums up last night's game. It's a little pathetic and a little surreal and kind of funny (like losing to the Royals), but it's not something to worry about unless it starts happening repeatedly, many nights in a row.

It was good to see Dave Wallace back out there when Lester plunked Teahen to load the bases. He was moving with a slight limp and I rather wanted Lester to suck himself up and get out of the jam just to make forcing Wallace and his new hip to walk all the way to the mound and back worthwhile, but of course, no, two runs scored.

This is how paranoid I am now: every time Mike Lowell made any kind of facial expression, even if it was smiling and laughing, I was immediately fearful that he was grimacing from pain in his foot. Every time. And if he frowned during a bad at-bat, oy, the terror. And of course it didn't help when Loretta got hit on the point of his elbow and dropped his arm down like he'd lost all control over it. SO MANY THINGS CAN GO WRONG WITH A SHARP BLOW ON THE POINT OF THE ELBOW. Just the tiniest little crack, or the minutest little bone shaving coming off and getting into the joint. IT COULD HAPPEN. I was in a frenzy of concern. This is what following the Red Sox too closely will do to a person.

Or, apparently, it makes you start having recurring dreams about Yuniesky Betancourt.
12:43 PM

Thursday, August 03, 2006


And thus Sir Mark Loretta (surely worthier of the title than the crass lump of flesh colloquially known as Sidney Ponson) got up upon his white horse, and, with the people around him chanting and cheering, proceeded to do nothing less than save the day.

Seriously. Loretta needs to have game-winning hits more often, if for no other reason beyond the fact that he gives great postgame interviews.

On the field, Tina Cervacio (-cio? -sio? I would look it up but no, lazy) asked him some question about how key was The Greek God of Walks doing it again, and so on? Loretta sort of half laughed and said, like he wasn't quite sure Tina knew this and didn't want to show her up on screen but found the whole thing amusing anyways, "He's not Greek, you know." Aww, Loretta. We all know.

And then in his official postgame presser after he'd showered and all, he brought it up AGAIN. He was talking about all the guys who had gotten on base before him in the inning and he said something along the lines of, "And the misnamed Greek God of Walks did it again...." It's like he's bitter about it or something. I don't know, he kept pointing it out and it was fairly adorable.

He also described Gonzo's play on Coco's impressive but somewhat wild catch-and-throw from center as "Michael-Jordan-esque". I assume he was referring to how Gonzo ranged so far to his right and both caught and subsequently threw the ball from a leaping position not unlike the Michael Jordan silhouette pose that shows up, in logo form, on all his gear.

When asked which was worse, getting mobbed by the entire team after his hit, or getting mobbed by just Ortiz, he chuckled and said that, "Papelbon got me pretty good... last time I hit a, uh, well, a walkoff homer, I kept my helmet on, so this time I was trying to get it off.... that's why I was kind of running away... but they got me pretty good." The best bit is that, on the replay, you can see it go down exactly like this. Loretta is leaping around in joy, then starts trying to pry his helmet off, while running in the general direction of the dugout. But the team is mobbing him and he's got Gonzo hanging off his back and Papelbon, who at this point looks like a crazy person, vaccuumed onto the front of his jersey, and everyone's pounding him on the head and not letting him get his helmet off. Eventually he does manage to kind of slip out from under it (the helmet, not the hugging), but not before they 'get him pretty good', and all are happy.

Also awesome? How The Eck kept calling Carmona's pitching pathetic. He wouldn't stop saying it. We all know how The Eck gets sometimes ('round here we call it Eck-tastic!) and this was him at his bitchy finest. He must have said the word 'pathetic' at least 10 times over the course of a minute. "As a Red Sox fan, you're happy, but in a baseball sense, that was PATHETIC." "Lester, when he's missing, he looks like, like he's missing on purpose [meaning his misses were close enough that, if you didn't know he was struggling and only saw a couple, you'd think he was purposefully pitching outside the strikezone to get guys to chase]. Not like THIS guy. This was PATHETIC."

It was as though Carmona's extremely wild pitching had somehow tainted the holy altar of closing duties and had, as such, personally offended him, The Eck, as a former closer, a fan of the game of baseball, and a human being. PATHETIC. I was nearly in tears.
5:06 AM

Wednesday, August 02, 2006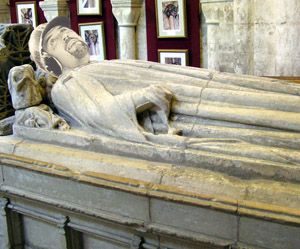 THE CATCHER IS DEAD.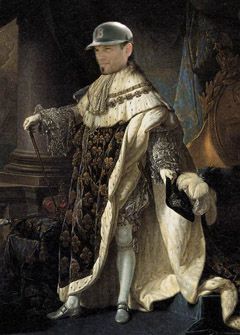 LONG LIVE THE CATCHER.
1:19 AM

Tuesday, August 01, 2006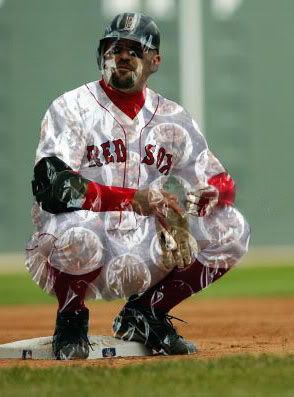 That is it. That is IT. The glutes, the elbow however many moons ago, now the knee. It ends here. Varitek is far too important to be left vulnerable to these injuries. Dougie is not a viable longterm backup and who the blibberin' heck else do we have? We traded Shoppach away and tonight he was tagging Dougie out at home (and then forgetting how many outs there were in the inning, much to Don and Remy's amusement). We have nothing*. We need 'Tek.

FROM NOW ON, HE PLAYS IN BUBBLEWRAP.

I know that Kristen will heartily approve of this measure. It is necessary and not in the least bit hysterical. After all, I could be demanding that he swaddle himself in high-impact foam rubber and flak jackets, but I am not. I only wish to see him covered lovingly, head to toe, in bubblewrap. And yes, that's with clothes on underneath, you sick freaks.

Bubblewrap is flexible, so he can move with relative ease. Bubblewrap is tranlucent, so he can see through it. Bubblewrap is fun, so Manny can play with it in the dugout. Bubblewrap protects from damage. It is the solution.

Secure the bubblewrap with duct tape and he'll never break again.

In happier Red Soxish things, Kyle Snyder did valiant battle once again with his inherent Kyle Snyderness, and once again emerged the victor. He's really gutting it out, lately. It must be exhausting to have to continually fight your basic nature of suck, but there's no denying it, he stepped up big today after Boomer did pretty much exactly what we were all expecting him to do. Tito was so proud of him it almost sounded like he was about to cry in the postgame interviews.

And David Ortiz is not human. Seriously, what can you say? WHAT CAN YOU SAY? How do you even begin to quantify what he's doing? And don't tell me it's his 7th walkoff homer or whatever this season, because I know you can quantify things with numbers, and I'm a big fan of the numbers, trust me, so long as I don't have to crunch them and I only ever have to see their delicious, meaty end result stats. I'm a big believer in baseball as logically-run affair and winning as a science and I know that Moneyball is a book about a business scheme and not really about OBP.

But there comes a time when you have to go beyond all that and look at baseball as a human endeavor. And there are some times when baseball as a human endeavor simply cannot be conceived, and it's then that you have to regard baseball as a superhuman endeavor. And then you get someone like David Ortiz who takes it to a level above even that, and you have to just sit back and go, "Holy cats, he did it again."

How does he do it? How? I don't know; none of you know. Ortiz himself may not even know, and maybe that's best, because it might be the sort of thing that, the more its understood, the harder it is to do. For some guys hitting is a very intellectual pursuit but for a lot of them it's like an electron: you can know its location or its directional spin, but you can't know both at once. You can be thinking about hitting or you can actually be hitting, but you can't be doing both at once, the moment you start to do one you have to stop doing the other or it just doesn't work.

I don't believe Papi is thinking very deliberately when he comes up to the plate with a couple men on and a two-run deficit in the bottom of the 9th. If he was he would be paralyzed by the pressure of it all and he'd strike out or lose control of the bat and watch it go flying into the crowd or something. I don't know what he's doing. He doesn't know what he's doing. But everyone hopes he just keeps on doing it.

If he stays on this pace of awesomeity, there can be no sane way to deny him the MVP.

As for the trade deadline, screw that. I never liked trade deadlines anyways.



*Actually, this concerns me. 'Tek is on the wrong side of 30 and not getting any younger, Theo's attempts to find an age-reversing formula fermenting in the bottom of the Atlantic notwithstanding. Who are we grooming as his replacement? Cause I know the market for catchers is thin over all of baseball. I'm not asking for a Joe Mauer or a Brian McCann ('tho that'd be awfully nice and I'd take it in a heartbeat), but we need something going on in the minors.
2:11 AM