Monday, October 31, 2005


Happy Halloween from Big Papi! Maybe for the holiday you too can be a badass superclutch batter with lots of bling. Or, you know, you can be Tom Brady with three tinfoil Lombardi trophies on your head. No, you're not getting photos, it was very silly-looking. Hope everyone has a good one on Monday or, if you're like me and in a collegiate atmosphere that celebrates these things over several days, a good Halloween Weekend.

So, uh, I guess the White Sox won the World Series since I posted last, didn't they? I suppose I feel bad for the Astros (although not Roger Clemens) and it's a good deal for the White Sox (although not AJ Pierzynski), and I don't have much more to say about that... what do you want from me? They're not my teams, and it's nice that the White Sox shed that Black Sox crap, but I can't get over the fact that I saw them tear apart the Tigers all year (twice in person) and I had to suffer through them sweeping the Properly Colored Sox (not that I think we would've gone far with our pitching anyways, but still).

I don't have much to say about the latest Sox news either, I suppose. It all seems very straightforward to me.

Johnny Damon: Whatever. Either he'll stay or he won't, I'm not too cut up about it either way. We just can't offer him anything too long or (most importantly) too pricey. He may be one of the best leadoff men in baseball, but he's much more replaceable than some other guys.

Manny Ramirez: Heard this one before. He'll go if the boys upstairs decide they've had enough. He'll stay if they decide he's still worth it, or if his contract is so unwieldy as to make him completely unmoveable. If he stays, he'll probably get over his sulks like usual. Although there is the worrying fact that Kevin Millar may not be back next year, in which case Manny will have lost his binky, and we could have trouble.

But I don't understand his insistence on Cleveland, I really don't. Does he honestly think they could afford him? The Angels, maybe... as my dad pointed out on the phone with me today, they'd love to have someone to protect the Vladinator. But gosh darn it, we need someone to protect Papi. In any event, his Cleveland dreams just seem downright foolish, unless the Sox were willing to pick up like 98% of his contract, which, er, I should hope we're smart enough to avoid that.

Theo Epstein: RESIGN HIM. FOR THE LOVE OF GOD! GIVE THE MAN WHATEVER HE WANTS. Allegedly we hear about this sometime on Monday. I had bloody well better get back from classes and hear that he's staying. If Theo wants a pack of white tigers wearing little red booties to pull a great shining chariot with his face painted on the sides, drawing him through the streets of Boston, with hoardes of little leaguers singing his praises behind it, SO BE IT.

As for Michigan football... well, it was eye-twisting. I mean really, really eye-twisting... Northwestern was all in purple, and Michigan was in white and yellow, and if you know anything at all about color you know that purple and yellow are exact opposites, and ow ow ow mine corneal bits.

The game itself was nice, although there were some painful plays, like that interception in the 3rd that would have probably gone for seventy thousand yards if Steve Breaston hadn't managed to wrap the kid up by his ankle on a desperate lunge, and Henne still looks like he's pressing too hard at points. But hey, a win is a win is a win, and this means I get bragging rights over my friend Dave, who attends Northwestern, for another year.

One of the absolute best things about college football, by the by, is the Facebook. For those of you who are unaware, the Facebook is sort of like Friendster, but for college students. You can see the profiles of anyone in your college, and, joy of joys, much of the Michigan football team is on there. This means that you get to read what they think of themselves, which is sometimes absolutely fucking hilarious. For instance,

Braylon Edwards, on Braylon Edwards (exactly as written in his profile): "I am a 22 year-old male that is in a rare situation that is hard for anyone to imagine. I am misunderstood and for the most part stereotyped before given the chance to just be me. In all factuality I am just a guy who likes to chill, have a good time, and see other people enjoy themselves. I wish sometimes that everyone could look through my eyes and see what i see."

Garrett Rivas on Garrett Rivas: "not a lot about me...im a short fat ass cuban in search of a green card...[L DUB 4 LIFE]" And no, I haven't a clue who or what 'L DUB' is.

Chris Graham on Chris Graham: "I'm the cool type of dude who just like to have a good time, I pretty much get along with anyone i see or meet that's just me that "dude", i love kids, and love to work on old-school cars also women. I like a woman with a good head on her shoulders with no attitude but don't get me wrong that doesn't mean everyone makes that list. I like a women that i can see from a far angle and be like d*#n but she got to be coooool! In the face to look at!" I want to know who taught him grammar and punctuation. Then I would like to beat that person about the head.

And then you get the beauty of the photos. Some prime examples.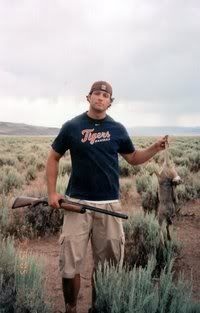 Tyler Ecker: he kills bunnies.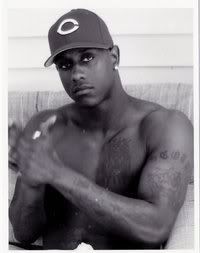 Prescott Burgess: he needs to put a shirt on.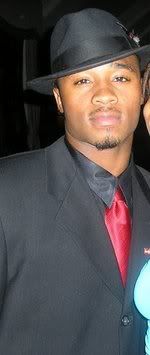 Grant Mason: damn, nice suit.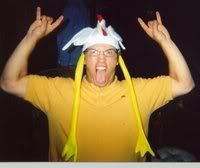 Jason Eldridge: Um. Alright then.



Mike Hart, however, is adorable.

Facebook also recently added a feature where you can upload photo albums, leading to some cute shots like this one of Jerome Jackson, Leon Hall, and Brandent Englemon at the Rose Bowl last year, and, in the very same album, worrying images like this one of Jerome Jackson out in public somewhere. What are you doing, Jerome? And why?

Of course then you learn things like the fact that defensive back James Logan has two Akitas named Bear and China, and that he also has an eye for photography, and that punter Ross Ryan is majoring in biopsychology and cognitive science, and you become happy that the entire football team is not made of drooling morons.

And now you know more about the Michigan football team than you ever wanted to, but you can see why I love the Facebook.

To close:

TEDY BRUSCHI
TEDY BRUSCHI
TEDY BRUSCHI
TEDY BRUSCHI
TEDY BRUSCHI
TEDY BRUSCHI
TEDY BRUSCHI
TEDY BRUSCHI
TEDY BRUSCHI
TEDY BRUSCHI
TEDY BRUSCHI

TEDY BRUSCHI!

Oh, and click on the logo to check out the exciting stuff we've got going on over in Tigers blogger land. We're all, like, organized now. And stuff. And we're totally putting out awards all serious-like. It's pretty wild. Click click.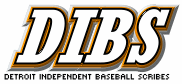 2:36 AM