Wednesday, August 03, 2005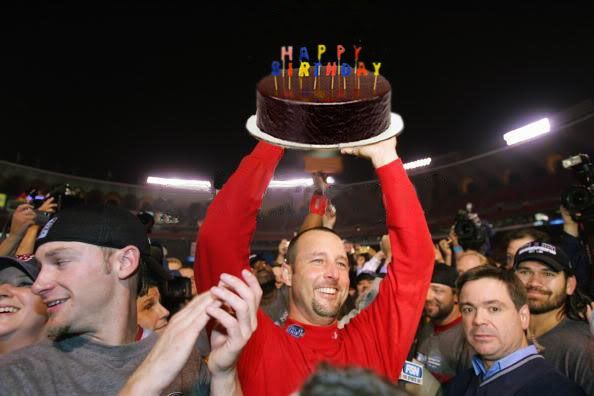 Happy slightly belated birthday, Wake! Hope you enjoyed your present, in the form of a weird and convoluted win. It must suck for Royals fans to watch that sort of loss... their starting pitcher did well, their bats did well early, and still they lost. Then again, being a Royals fan must just be one disappointment after another, but this one must especially smart.

I love to see Tony Graffanino do well, and not just because it was against his former team. I just like the guy.

Manny came out of the Monster today holding a sign that said, "Manny Being Manny" on it. Lord knows where he got it, some fan must have handed it down out of the crowd or something. As Don and Remy said, it's funny hearing Manny himself use the phrase... it's kind of like speaking in the fourth person, or something. But anyways, "Manny Being Manny": this year's Cowboy Up or Why Not Us?

In his postgame interview, David Ortiz sounded slightly annoyed to be talking about Manny still. Perhaps people should start asking him about his own performance for a bit. There was incredibly loud rap music playing in the background, and when they cut back to studio the Eck was shaking his head and saying, "That's why I got out, that music!" Tom Caron started giggling and said, "You kids, turn that stuff down!" to which the Eck replied, "Exactly!"



Random bits from around the league:

Our old buddy DLowe has been a naughty lad lately. Somehow I am completely, entirely unsurprised. It was dumb of the female reporter too, because she's been taken off the beat and wow, yeah, way to advance your career, get a rep for sleeping with the players and breaking up their families.

Camden Chat has had some good discussions up about this whole Rafael Palmeiro mess. Initial reaction thread, subsequent reaction thread, does Raffy owe it to the fans?, it probably wasn't accidental. Check it out if you want to see how O's fans are taking this and to hop in on some discussion of the matter.

Flying Orioles also reacts. Marianne says it very simply.

Oakland A's fans: wrong in the head. In a good way, you know.

The San Diego Union-Tribune gets pretty good, if sporadic, photos of the Padres. They had a series of roadtrip albums up recently. This one is my favorite, because it's got a shot of Xavier Nady looking hot in it, but also because: DAVE ROBERTS!

Not just any old Dave Roberts, but Dave Roberts on a roadtrip with his Padre teammates, in a sports collectibles store, trying on a 1918 classic Red Sox jersey, and his teammates making fun of him for that, and him laughing good-naturedly about it.

Not get all internet-speak about this, but I really have one reaction to photos like that, and it is "OMG". I could try to explain the depths of my love for Dave Roberts, but there really are not sufficient words.

Billfer of Detroit Tigers Weblog has found a most wondrous thing. It is a clip of Alan Trammell and Lou Whittaker in a guest appearance on Magnum PI. That's a big-ish file, not for the dial-up kiddies. It took very little time to load on my computer, though. If you can see it, you really, REALLY ought to do so. Because it is hilarious and awesome on a large scale.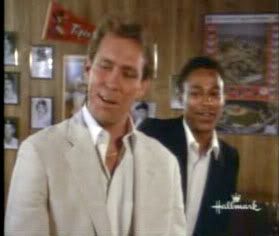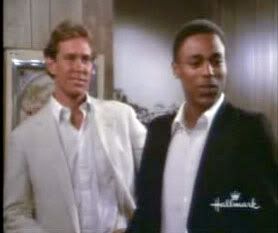 LOOK AT THEM! Trammaker! It kills me from joy! Tram is all young and hip but Whittaker, man.... he was one good looking Tiger in those days. Teh yummy.

Oh yeah, and a little something arrived in the mail the other day. A little something called FOOTBALL TICKETS. Our very second home game of the year is Notre Dame, we're jumping right into the madness. I can't. freaking. wait.
3:43 AM